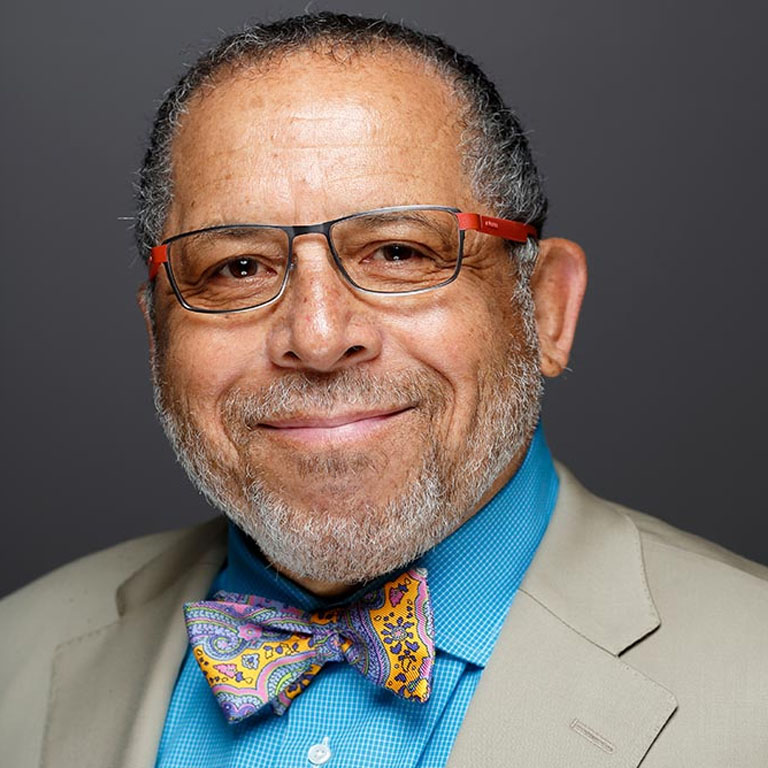 Indiana University's Office of the Vice President for Diversity, Equity, and Multicultural Affairs (OVPDEMA) presented Edwin C. Marshall, former vice president for Diversity, Equity, and Multicultural Affairs, with the OVPDEMA Distinguished Inclusive Excellence Award.
Ed Marshall achieved much during his career. As an IU faculty member, Marshall was the associate dean for academic affairs and student administration at the Indiana University School of Optometry before being promoted to the vice president for diversity, equity, and multicultural affairs.
A longtime supporter of diversity initiatives, Marshall dedicated his life to improving the lives of marginalized communities through medical and social movements, serving as a member of the Diversity Advisory Board of Transitions Optical and the Indiana Interagency State Council on Black and Minority Health.
Inducted into the National Optometry Hall of Fame in 2009, Marshall's commitment to the field of optometry has earned him multiple awards including the State Health Commissioner Award for Excellence in Public Health, the Distinguished Service Award from the Vision Care Section of the American Public Health Association, the Indiana Optometrist of the Year Award from the Indiana Optometric Association, the Distinguished Hoosier Award from the Office of the Governor, and the Carel C. Koch Memorial Medal from the American Academy of Optometry.
"Ed Marshall truly embodies this award," James C. Wimbush, vice president for Diversity, Equity, and Multicultural Affairs, dean of The University Graduate School, and Johnson Professor for Diversity and Leadership said. "Throughout his career, Ed has dedicated himself to diversity and inclusion and worked tirelessly to improve the lives of those from marginalized backgrounds. His work is not only important, but a necessity and I cannot think of someone more deserving of this award than him."