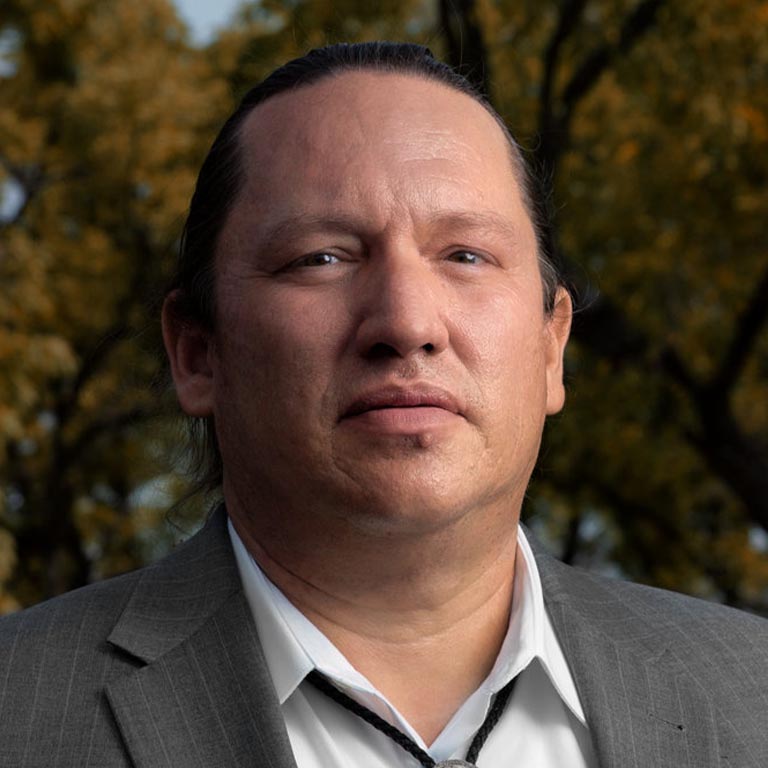 Phone:

918-541-6453

Email:

chief@shawnee-tribe.com
Ben Barnes is the chief of the Shawnee Tribe, one of three federally-recognized Shawnee nations whose histories interweave with more than 20 states. Ben's framework of understanding stems not only from the vantage of political office but from a traditional, cultural framework of belonging to the White Oak ceremonial stomp ground, where the traditional religion of the Shawnee people is practiced. Barnes witnessed firsthand the struggle of community elders working to ensure the survival of the Shawnee religion and language. It is from this deep and personal connection that upholding the United Nations Declaration on the Rights of Indigenous Peoples, and human rights activism have become cornerstones of the Shawnee Tribe's government.
Chief Barnes' tenure as the elected chief of the Shawnee Tribe began in 2019, just before the global pandemic. But immediately upon taking office, Barnes declared a state of emergency for the Shawnee Language. Subsequently, in accord with UNESCO's efforts of the International Year and Decade of Indigenous Languages, the Shawnee Tribe named 2020 the Year of the Shawnee Language, and 2021 began the Decade of the Shawnee Language. Chief Ben Barnes has also been part of the endeavor to ensure that the ancient earthworks within the Shawnee homelands receive the UNESCO world heritage inscription to aid in preserving these sacred Indigenous sites.