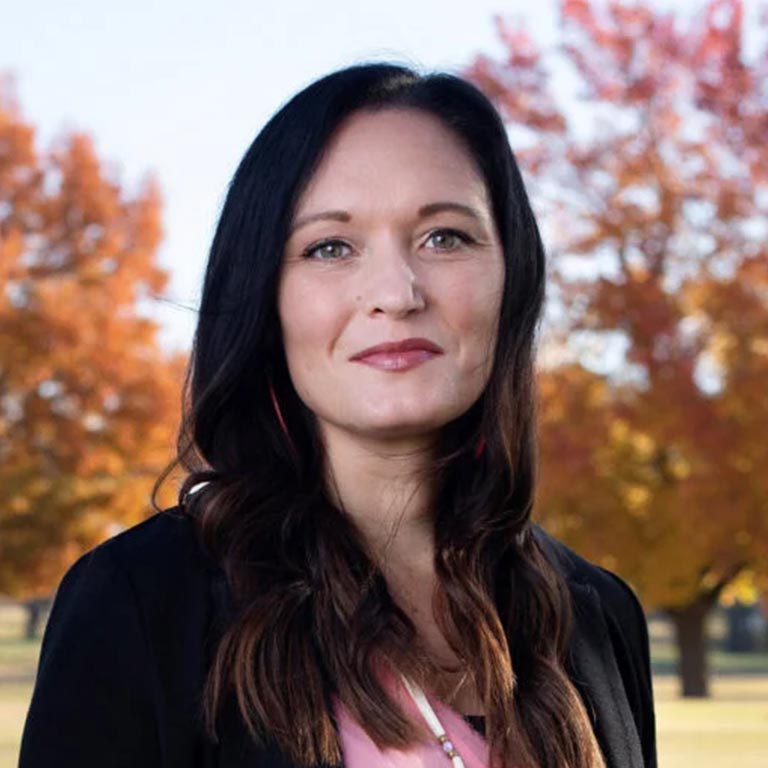 Phone:

405-878-5830

Email:

kelli.mosteller@potawatomi.org
Kelli Mosteller has served as the executive director of Harvard University Native American Programs since the summer of 2022. Prior to this, Mosteller worked for the Citizen Potawatomi Nation Cultural Heritage Center since 2010. Following a multi-year renovation of the Cultural Heritage Center's exhibits, the museum was recognized as a Top Ten Native Cultural Center in the U.S. by the Association of Tribal Archives, Libraries, and Museums in 2020.
As a tribal member, Mosteller is honored to serve her tribal community by overseeing the Cultural Heritage Center's other services, including a gift shop, library, community garden, tribal archives, and video production department. She also administers all activities involving the Native American Graves Protection and Repatriation Act (NAGPRA) for CPN, is the Tribal Historic Preservation Officer (THPO), and serves as a Gaming Commissioner.
Mosteller's most cherished community role is as a mentor for young Citizen Potawatomi students, facilitator for women's ceremonies, and auntie to the eagles at the CPN Eagle Aviary.