Indiana University faculty, staff, students, and extended community members celebrated Martin Luther King Jr. Day with the third annual Social Justice Conference. The conference included keynote speaker Thema Bryant, Ph.D., a clinical psychologist and president of the American Psychological Association, a series of presentations and panel discussions, and music provided by the African American Choral Ensemble, as well as the presentation of the winners of the 2023 Building Bridges Award and the MLK Student Organization Grant.
The Building Bridges Award recognizes individuals and organizations who capture Dr. King's vision, spirit, and leadership in ways both big and small – right here at IU and within communities across Indiana. One student and one additional community member (faculty, staff, local organization, etc.) from each campus and IU's School of Medicine were recognized.
Now in its second year, the MLK student organization grant provides $500 to student organizations for programming, events, sponsorship, and efforts supporting inclusivity, respect for diversity, and community service. The grants were presented to one student organization on each campus and IU's School of Medicine.
Following are this year's Building Bridges Award and MLK Student Grant winners:
IU Bloomington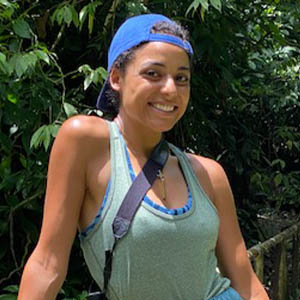 The 2023 Building Bridges Award student recipient is Yasmin Lord, a Ph.D. candidate in anthropology. Lord is an exemplary leader in and out of the classroom and spends much time discussing biological normalcy in class, tearing down colonial structures, and reinforcing the idea that all people are capable of greatness and deserving of respect.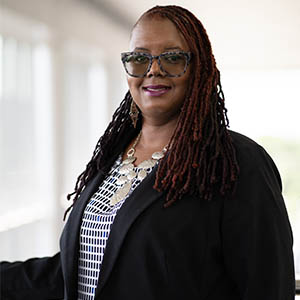 The community recipient is Kim Stewart-Brinston, M.S., senior associate director in the Office of Admissions at IU Bloomington. There are countless examples of Kim's creativity, commitment, and passion for diversity education and advocacy. Not only through her work in admissions but her efforts on multiple councils and committees within the community.
The Student National Association of Teachers of Singing receives IU Bloomington's MLK $500 Grant. With the grant, the organization will amplify the art song repertoire of composers for historically underrepresented genders, racial, ethnic, and cultural heritages, and sexual orientations in hopes of expanding the current musical canon to more accurately depict the diverse group of composers that exist in the world today.
IUPUI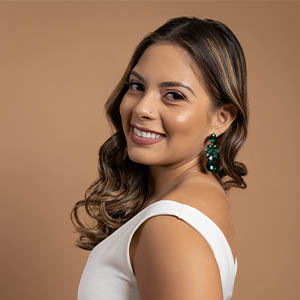 The student recipient of the 2023 Building Bridges Award for IUPUI is Clara Pineda, a sophomore majoring in Global and International Studies. Pineda is leading the diversity committee as director of diversity for the IUPUI Student Government and recently led culture day at IUPUI, bringing together students, staff, and faculty for a day of cultural celebration and exploration.
IUPUI's MLK $500 Grant was presented to the Alliance for Immigrant Justice, which ensures student immigrants' voices are heard, and their needs met.
IUPUC
The 2023 Building Bridges Award student recipient is Yamileth Martinez, a senior in the School of Education, who completed an honors project in which she examines how undocumented immigrants are perceived. Through this project and other coursework in anti-racism, she continues to pursue an Office of Student Research project to understand further how discrimination against national origin, language, and citizenship status are perpetuated.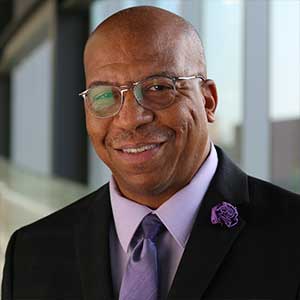 The community recipient is Kevin Jones, Ed.D., an associate professor of management in the Division of Business on the IUPUC campus. Jones has dedicated decades in service to Dr. King's legacy, including leading a faculty council DEI subcommittee and routinely leading and contributing to multiple DEI initiatives and social justice programming.
LOVE, the Latino-American Organization of Volunteers in Education, receives IUPUC's MLK $500 Grant for their continued outreach and work in the community. Their events prepare, encourage, and support members of the Latinx community to pursue higher education and enhance their careers.
IU East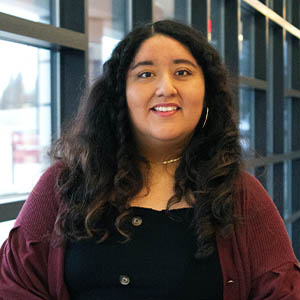 The 2023 Building Bridges Award student recipient is Ana Aquino-Rojas, a senior majoring in Spanish. Beginning with her first semester at IU East, Aquino-Rojas was passionate about addressing inequities in the educational system. Through her involvement with service learning, she has participated in many initiatives to promote college access in the local Latino community.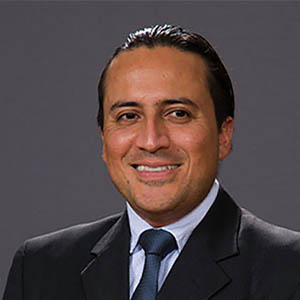 The community recipient is Felix Burgos, Ph.D., assistant professor in the Department of World Languages and Cultures. Burgos has played a critical role in facilitating intercultural programming by planning events like the Hispanic Heritage Month celebration and the annual Spanish Film Festival. An active member of the diversity and inclusion committee, he played an important part in implementing the campus's first climate assessment.
IU Ft. Wayne
The 2023 Building Bridges Award student recipient, Alexis Vallejo, is a senior in the Bachelor of Social Work program. Vallejo is active with the Children's Health Collaborative and participated in the intergenerational and multicultural I Am Health Care Roundtables. She also worked closely with the Community Health Fair, supported by IU Ft. Wayne and the Children's Health Collaborative.
The community recipient is the Ft. Wayne African American Health Care Alliance. The Alliance's mission is to promote, support, and enhance the education of the African American community regarding healthcare issues, as well as assist in the development of individuals pursuing careers in healthcare.
The American Dental Hygienist Association students receive IU Ft. Wayne's MLK $500 Grant. The dental hygiene students participate in activities in the community to bring awareness of good oral care and its impact on overall health. The funds will be used for a community service project.
IU Kokomo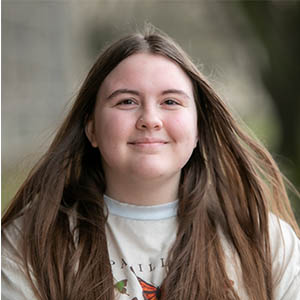 Alex Smith is the student recipient of the 2023 Building Bridges Award. Smith, a junior majoring in sociology and psychology, serves as an equity ambassador in IU Kokomo's Multicultural Center. Smith has shown passion and dedication to increasing awareness and support for diversity, equity inclusion, and social justice at IU Kokomo and beyond through her work as an ambassador.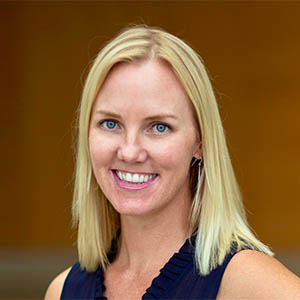 The community recipient, Niki Weller, Ph.D., is an associate professor and chair of sociology at IU Kokomo. Weller has committed her life's work to create learning experiences for her students to examine, discuss, and debate how social diversity presents different life experiences. In addition, Weller has been instrumental in bringing speakers to campus and arranging site visits, all to create cultural awareness and combatting sociocultural stereotypes.
IUK's MLK Grant goes to the Multicultural Center, where students will host an interactive trivia event on Black leaders in history. The event aims to promote diversity and inclusion at IU Kokomo by increasing students' knowledge and awareness of Black leaders from Indiana, the United States, and internationally.
IU Northwest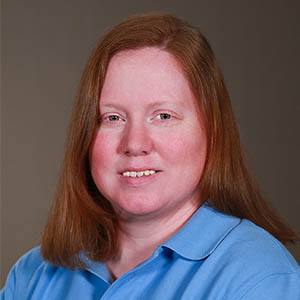 Jackie Bell, a senior majoring in criminal justice, is the 2023 Building Bridges Award student recipient. Bell is praised for working with students and staff to develop events and activities on campus, which create awareness around the experiences of marginalized individuals both on campus and in society. For example, she has developed informational tables for events such as the National Coming Out Day and the National Slavery and Human trafficking awareness Month activities.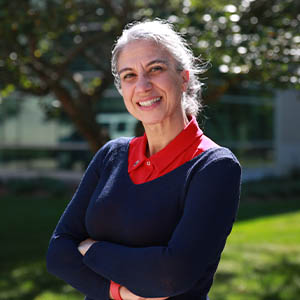 The community recipient is Monica Solinas-Saunders, Ph.D., an associate professor in the School of Public and Environmental Affairs at IU Northwest. Saunders developed the Inside Out prison exchange course on offender reentry and rehabilitation. The resulting service-learning course, with an intensive writing component, still allows several SPEA students and justice-involved individuals at the Women's Community Correctional Facility in Crown Point, Indiana, to learn together and from each other.
IU Northwest's MLK $500 Grant goes to the Geology Club. Students involved in the club firmly commit to community engagement, community service, and promoting sustainability and scientific knowledge principles.
IU South Bend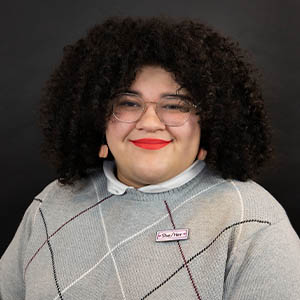 The 2023 Building Bridges Award student recipient is Reagan Ayala, a junior in communication studies. Ayala, a well-respected leader among peers, was vital to rebuilding the Queer Straight Alliance at IU South Bend. She is described as someone who values awareness and inclusivity and consistently models how to be humble, a learner, and kind to others.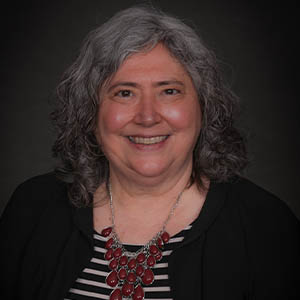 The community recipient, Cynthia Murphy, B.A., B.G.S., is an academic success coach in the Titan Success Center at IU South Bend. As stated by her nominator, Murphy lives her life according to King's words, that an injustice anywhere is a threat to justice everywhere. She advocates for all marginalized students at work and in the community. Murphy is described as one of the most passionate people in advocating for change, especially for underprivileged students.
The IU South Bend Black Student Union receives IU South Bend's first MLK $500 Grant. The funds will be used this spring semester for a historical Black Michigan tour to show students, members of the organization, and community members historical sites involved in the underground railroad, the burial site of Sojourner Truth, and the meeting hall that hosted a speech by Booker T. Washington, among other important sites.
IU Southeast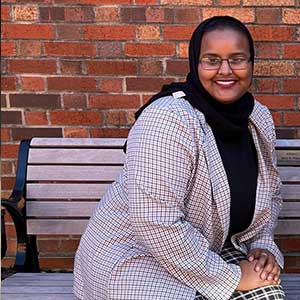 The 2023 Building Bridges Award student recipient is Sabrina Rashid, a senior neuroscience major. Rashid is known for using her leadership platforms, both as a member of Phi Sigma sorority and as the student government vice president, to bring her classmates to the table and ensure all voices are heard on campus.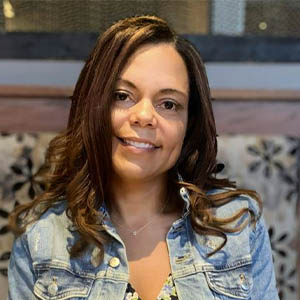 The community recipient, Nikki Green, M.S.Ed., the OVW grant project director at IU Southeast, exhibits her passion for change on campus through her work, which has seen her cultivate a strong and beneficial relationship between the campus and the Center for Women and Families. In addition, Green has planned numerous campus events for domestic violence prevention and healthy relationships.
IU Southeast's first MLK $500 Grant is awarded to the Muslim Student Union. The grant will be used to continue cultivating a sense of belonging, inclusion, and campus ownership for the Southeast campus's growing Muslim student population.
IU School of Medicine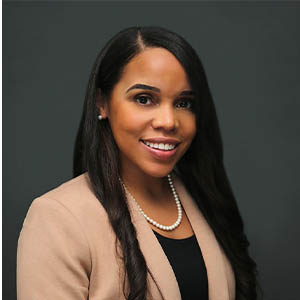 The Building Bridges award student recipient is medical student Trilliah Fazle, who has served in many leadership roles, including co-president for the Student National Medical Association (SNMA), leading initiatives and creating spaces where she highlighted the work of diverse medical students, such as the Regional Medical Education Conference and Black History Month Speaking Series.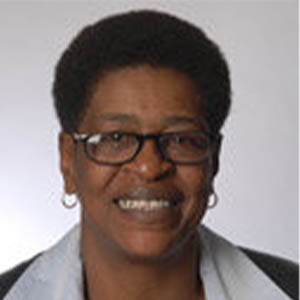 Francine Epperson, A.A.S., a diversity, equity, and inclusion outreach research specialist at the Indiana Alzheimer Disease Research Center, is the IU School of Medicine Building Bridges community awardee. Among Epperson's many accomplishments, she is praised for bridging the gap between research and local African American families impacted by Alzheimer's disease.
The MLK Student Organization Grant goes to the IUSM DEI Coalition student group. This organization works to enhance IUSM's efforts to increase representational diversity, improve the academic learning environment, and provide high-quality training in diversity, equity, inclusion, and justice for IU's medical students.
For more information or to nominate someone for the 2024 Building Bridges Award, please visit our website. For more information on the 2024 MLK Day social justice conference, please visit mlk.iu.edu.