Prepping for the Future Mahogany A. Monette has big goals. One of them involves developing assessment methods and new therapies to help people suffering from severe and persistent psychological disorders, particularly individuals from marginalized backgrounds.
The IUPUI Post-Baccalaureate Research Education Program (IPREP) is helping Monette realize her dreams. As a 2019 IPREP fellow, Monette has access to the tools, resources, and faculty expertise she needs to further her research and knowledge of the biomedical sciences.
The IPREP program at IUPUI is designed to prepare recent college graduates from underrepresented minority or disadvantaged populations for admission to graduate programs in the biomedical and behavioral sciences.
Funded through the National Institutes of Health, IPREP draws on the programmatic and research strengths of the major health and life sciences campus of IUPUI. Training is provided in addictions neuroscience, biomedical engineering, clinical psychology, human performance and kinesiology, medical neuroscience, basic biomedical sciences (anatomy and cell biology, microbiology and infectious disease, musculoskeletal biology, pharmacology, and physiology) and other areas in biological behavior sciences.
As an IPREP fellow, participants receive many benefits, including:
An intensive year-long mentored research experience in a cutting-edge lab on the major health and life sciences campus in Indiana
A personalized professional development plan geared toward successful admission to a competitive biomedical or behavioral science graduate program
A competitive salary with healthcare and benefits
Opportunities to improve on skills needed to be successful in academic and professional life
Support for travel to national research meetings
Assistance with application to select graduate programs in biomedical and behavioral sciences
Preparation to take the Graduate Record Examination (GRE)
Training assistance in interviewing skills for graduate programs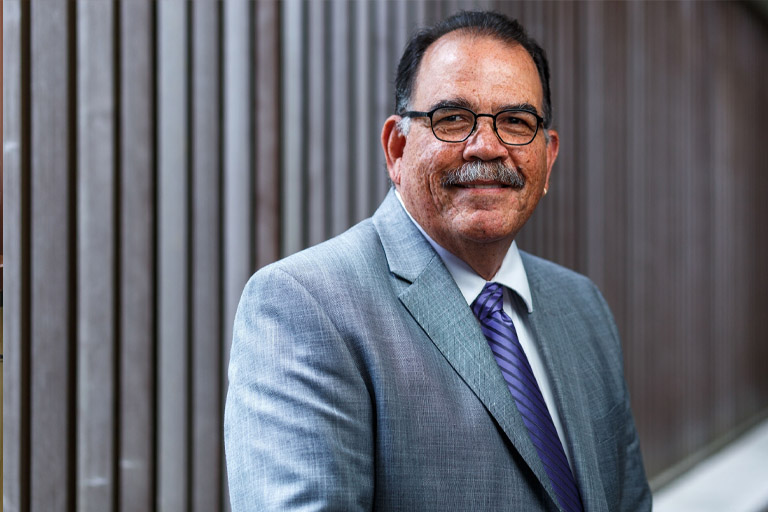 One of the key faces associated with IPREP is Program Director Rafael E. Bahamonde. In March 2019, Bahamonde was named founding dean of the School of Health & Human Sciences. Bahamonde previously served as interim dean of the school since it was officially established in July 2018 as a result of the merger of the School of Health and Rehabilitation Sciences and the School of Physical Education and Tourism Management (PETM).
Under Bahamonde's leadership, the School of Health & Human Sciences has unified eight departments offering 14 degree programs, 13 certificates, and nine minors at both the undergraduate and graduate levels.
"I look forward to continuing the positive growth and development of this new school that is dedicated to improving people's health and well-being and contributing to the economic development of the city through our tourism and sports management programs," Bahamonde said of his appointment in March.
Bahamonde is a professor in the Department of Kinesiology and received his doctorate in human performance in sport biomechanics from IU Bloomington. He is a fellow of the American College of Sports Medicine and the International Society of Biomechanics in Sports. He also has been involved in the promotion of undergraduate research and the advancement of underrepresented minorities in higher education.