Each one of Indiana University's 800 student organizations allows students to engage with and experience a large number of unique ideas and individuals who share a commonality. Whether it be an interpersonal identity, belief system, or interest, there is a student organization out there for you! Joining one brings new friends, new experiences, and a whole new community to your IU experience. Below are a few testimonials from individuals who are apart of a student organization that would love to have you.
"The Asian American Association at IU welcomes all students who identify as Asian/Pacific American, along with friends and allies. Our organization fosters a spirit of community and brings awareness of issues impacting the Asian/Pacific American community. Members will have the opportunity to learn more about themselves, participate in professional development opportunities, engage with other cultural organizations on campus, and build lasting friendships along the way. We are so excited to have you in our AAA family!"—Meloddy Gao, senior, President of the AAA. Click here to view their beINvolved page.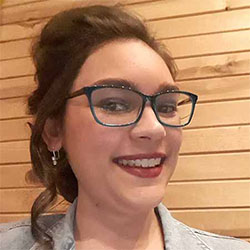 "Native and looking for a home and community while at school? Non-Native and looking for a way to be involved through education and community events with Indigenous folx? The Native American Student Association is a great way to be a part of IU and Bloomington's Native community. It certainly was a second home for me, and it helped me to feel a sense of community that I didn't feel as much at my undergraduate institution. " -Ayoka Wicks, graduate student, member. Click here to view their beINvolved page.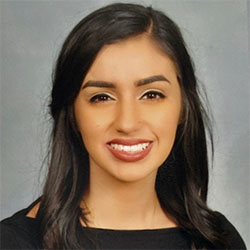 "When students reach out to care for each other, the bonds between us grow stronger. As we do that, we have the opportunity to make IU a better and safer place for all of us. Focusing on issues that impact us on a daily basis helps improve life at IU for us and for those to come." Mianna Ruiz, senior, VP of Internal Affairs. Click here to view their beINvolved page.
"Impact. That is the goal. Since 1968 the Black Student Union has worked tirelessly to improve the quality of life for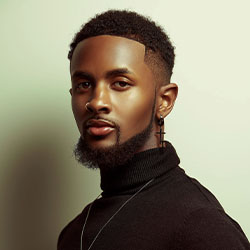 Black students on Indiana University's campus. No matter your ethnic background, race, gender, or sexual orientation, we are an inclusive organization that aims to make changes with longevity that all students decades from now will be able to benefit from. Come and make your mark. Join our beautiful legacy of progressive work and find your home away from home where you can bravely be yourself no matter your background." Ky Freeman, senior, president. Click here to view their beINvolved page.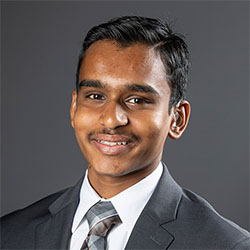 "The best way to make the most out of your college career is to make the most change on campus. We put on student-run events: concerts, comedy shows, lectures, films, and many more types. You can find a full list of committees at unionboard.org. Join the largest student programming organization by visiting our beINvolved page." Sritej Vontikommu, senior, president. Click here to view their beINvolved page.
"Latinos Unidos at Indiana University (LUIU) is the longest-running Latinx organization on IU's campus,
so that's definitely what drew my attention to join. I've been a part of this club since my first year, and it's become a family. Our members come from different backgrounds, yet we're all able to relate to each other anyway. I found the organization to be a great first step when it came to getting to know the Latinx community on campus and finding my own community." Evelyn Sanchez, junior, co-president. Click here to view their beINvolved page.