Langowski finds his voice at IU Bloomington's Asian Culture Center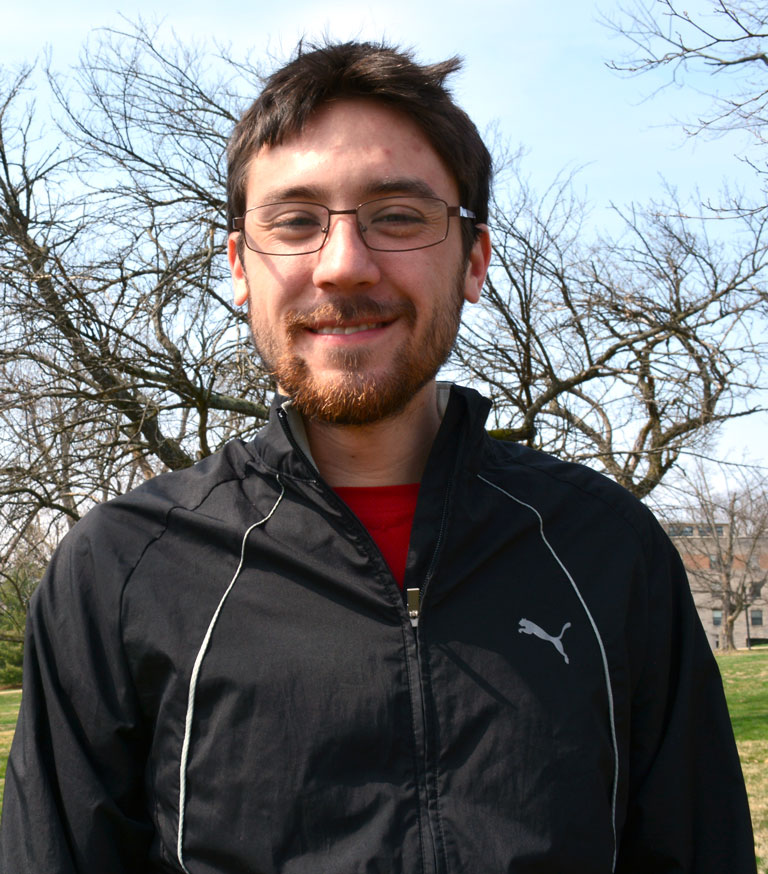 Even before he arrived at IU Bloomington, being involved with the Asian Culture Center was a goal for Eric Langowski. Now a 
junior mathematics major, the Carmel, Ind., native has become an integral part of the ACC, an Office of the Vice President for Diversity, Equity, and Multicultural Affairs (OVPDEMA) program.
 "One of my best friends in high school, her older sister worked in the ACC," said Langowski, an ACC student assistant. "I knew in high school that I really wanted to work there and be involved. I was really happy when they hired me as a freshman."
 At the ACC, which is in the midst of its annual Asian American and Pacific Islander Heritage Month celebration, Langowski uses his math acumen by utilizing analytics and helping to draw attendees to the center's wide variety of events. But beginning this academic year, he's started to expand his role.
 "My grandmother is Japanese. I'm a fourth-generation Japanese-American. My family lived in California at the time, so they were interned during World War II. The other three parts of my background are all European," explained Langowski. "Recently, I organized and moderated a panel, which is the first time I'd ever done anything like that. It was on the 70th anniversary of Japanese-American internment, which was in February."
 "It's called a Day of Remembrance event. Wherever there's a large community of Japanese-Americans, they have these events to commemorate it and everyone gets together. But at Indiana, there's only about 30 people I know that are Japanese-American, so we never have really had these events."
 Langowski credits ACC Director Melanie Castillo-Cullather for not only encouraging him to find his voice, but creating a community where people of all backgrounds feel comfortable and supported.
 "When I mentioned [the Day of Remembrance event] to her, she helped me make it happen. That is representative of how she is trying to enable everyone to have their own voice and express what they're passionate about," he said.
"She's doing that for every single different interest group and voice all the time. She creates the environment that fosters that discussion. We carve out a space where we can discuss racism and all the other issues on campus, and make the campus a better place."